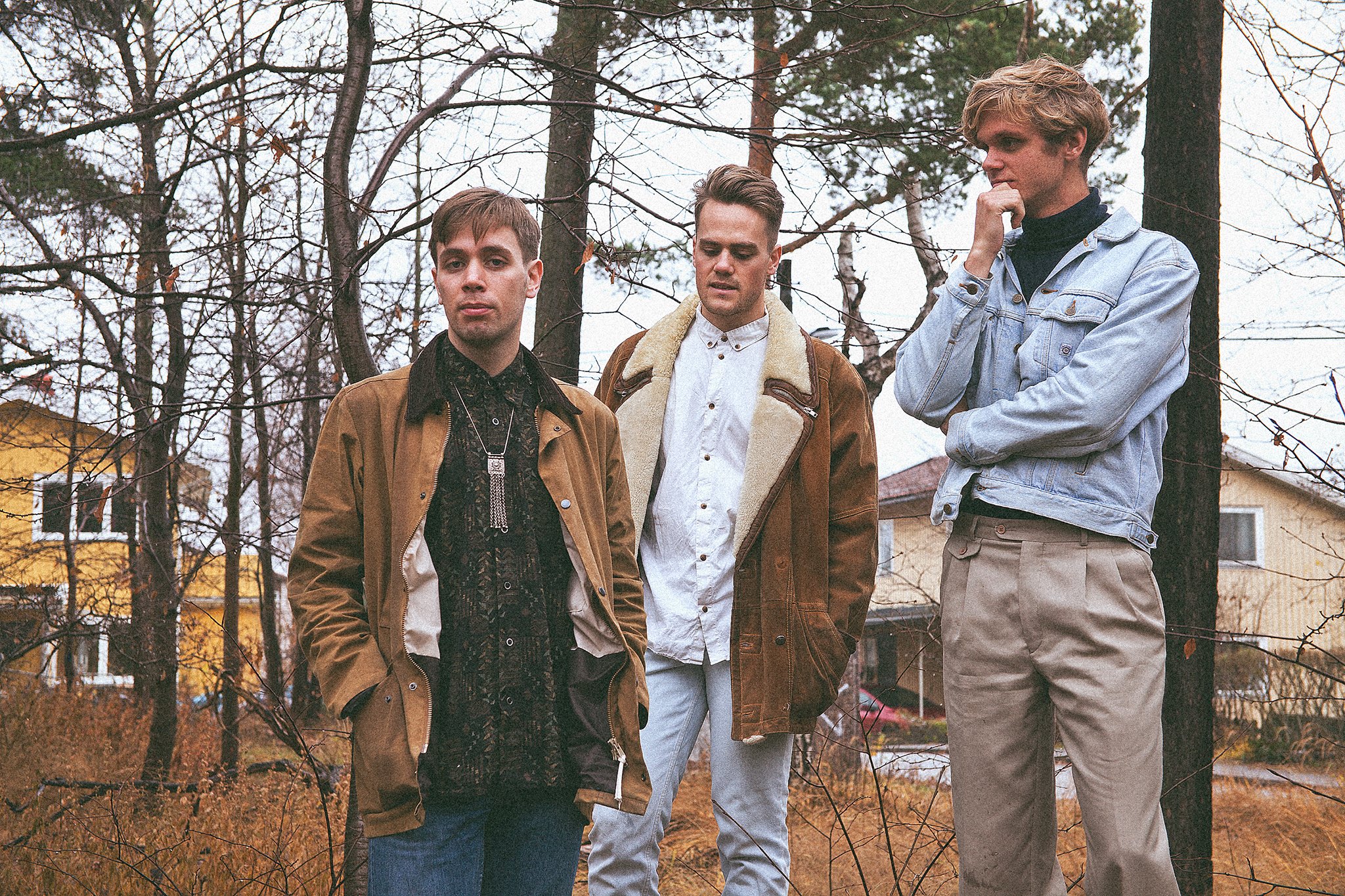 Indie-folk quartet Atlantic Francis
With sincere and honest songwriting and dreamlike folk melodies, Atlantic Francis have a nostalgic beatlesque sound based around the genuine friendship between them.
Consisting of guitarists Johan Macdonald and Victor Norberg and bassist Jesper Karlsson, the band formed in Stockholm, naming itself after the Atlantic Ocean and the mermaid Francis and not after a girl who lives far away in Australia.
As best friends, knowing each other from high school, they were busking around in the streets of different cities all over Sweden. Johan, who's dad took him busking when he was a kid, is the lead singer of Atlantic Francis although all of them handle vocal duties.
Writing their own songs, they started playing gigs in Sweden, northern Europe and the States. Creating their own loyal fan base. However, where ever they went they couldn't resist putting out their instruments and start playing for the passing audience right on the streets.
The guys enjoy spending time together, dancing lindyhop, jumping off cliffs and going on festivals. Traveling on their own to other continents is also a big part of the lives of all members of Atlantic Francis. Combining the best of four, Atlantic Francis' music is a mosaic of different world experiences and individuals.
"We don't take us too serious. On stage, we are true to ourselves and people enjoy that", says Johan Mc Donald.
And what people remember is the easy confidence the lead singer is able to convey by casually speaking to the audience as if he was speaking to the people watching him play on the streets of Stockholm.
In May their debut EP was released, addressing the ocean and its broad expanses, old love – and the feeling when a girl dumps you.
Atlantic Francis are currently touring Sweden and working on their next EP.