What does Wannguard actually do? We cover project management, artists management, band promotion and consulting for the music and event industry. For the theatre industry we also produce shows, do tour management, props and coordination. Some of our expertise's are:
Project management of events, launchings, galas and conferences. We also act and as producers. We have produced everything from small shows to big events.
Personnel/volunteer booking and coordination for bigger or smaller festivals or events.
Launching of up and coming bands in Sweden, Europe and the US.
 Hire us for your next company party, event, pr campaign, tour or launch.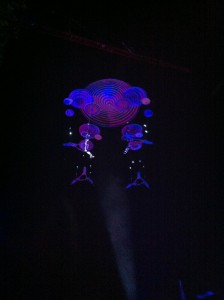 Behind Wanngård Produktion
The company was formed in the year of 2012 by Alexandra Wanngård, student at the Music and event managment education at Campus Nyköping. Alexandra has a background in the music and theatre business as a producer, project manager and coordinator. Alexandra (owner) on Linked in
The past years we have been doing project management and coordination for some of Swedens bigger festivals, shows and galas.